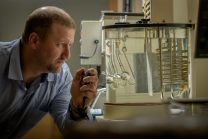 An Introduction to Paraffin Wax Supply (Updated October 8th, 2019)
Like most industries, the wax industry has undergone a lot of changes over the past 30 years driven by supply, demand, competition, technology and economics. In the beginning, paraffin waxes were a unwanted by-product of lube oil refining. Over the years, hundreds of valuable applications were identified and developed for paraffin waxes. However, the economics and scale of paraffin wax refining were never of great interest to most large refineries. As a result, most refineries converted lube oil production from extraction of paraffin waxes to catalytic dewaxing. Catalytic dewaxing eliminates paraffin wax by reforming the wax molecules to oils. This change in technology resulted in the slow but steady decline in North American paraffin wax production over the last three decades.
As paraffin wax demand exceeded diminishing supplies, selling prices changed. As selling prices changed, the economics of refining paraffin waxes became more attractive and justified new capital investments in paraffin and hydrocarbon wax production. Capital investments in North America continue to be made in the following areas:
Refined paraffin waxes derived from crude oil. The world's largest paraffin wax refinery is in Baton Rouge, Louisiana. The refinery continues to invest in wax production, raw materials, and technology. They are committed to the wax markets for the long term and are poised to be the global center for paraffin wax production and supply. In addition, another refinery in northern Louisiana recently re-entered the market after deciding to refine waxes from certain crude molecules instead of reforming these molecules to synthetic lube oils. These refineries have sufficient capacity to insure adequate supplies of high melting fully refined paraffin waxes required by the PVC industry in the USA. Finally, the imposition of import tariffs on fully refined paraffin waxes from China, which became effective September 1, 2019, will help stabilize United States wax markets while supporting and encouraging the domestic refining of high-quality paraffin waxes. Fully refined paraffin wax with a melting point of approximately 160°F. is the classic external lubricant for rigid PVC.
Alpha olefin waxes. Alpha olefin waxes are based on ethylene and have been widely used as a rigid PVC lubricant for the last 40 years. Total production capacity in the United States for these waxes has more than doubled over the last few years. A major new producer of alpha olefin waxes started production in Louisiana this summer. Substantial production capacity for alpha olefin waxes also exists in the Middle East.
Fischer-Tropsch ("FT") waxes. FT waxes are made from methane. Production of FT waxes started in South Africa; a second production facility for producing FT waxes was built in Malaysia about 25 years ago. Both these facilities have expanded recently, substantially increasing the global supply of FT waxes. In addition, a new FT wax plant started production recently in China. Although one FT wax venture in the United States was recently terminated, other small-scale FT plants are scheduled to start wax production in the United States within the next two years.
As a result of these capital investments in the wax industry, the outlook for the various grades of high-quality waxes widely used in the North America rigid PVC industry is excellent. In addition to the three wax feedstocks discussed above, various strategies to reclaim waxes for polyethylene waste and recycle streams are also being developed. In general, these waxes lack the molecular consistency to be used effectively in rigid PVC.
Hydrocarbon waxes (paraffin, alpha olefin, and FT) continue to be the most cost-effective primary lubricants for rigid PVC. America's hydrocarbon wax production and supply should be enough to meet the needs of the entire North American rigid PVC industry for many decades to come.

Rheogistics completed a 40% expansion of its wax production capacity in early 2019. This expansion was justified by the improving outlook for paraffin wax supply in the Southern United States. Given the hydrocarbon wax expansions, and our recent production capacity expansion, Rheogistics is well positioned to grow as a quality supplier of wax-based lubricant systems for rigid PVC